Fletcher opens giant Wiri prefab house-building factory: 22-week build could be just 6 weeks
Fletcher Building has today opened its long-awaited giant new high-tech pre-fabricated house-building factory, aiming to cut a 22-week lead time down to six weeks.
"Fletcher Building today announced that Clever Core, New Zealand's largest purpose-designed, offsite home manufacturing facility, is now up-and-running," the company said.
Whether any of the pre-built houses will go to Fletcher's controversial Māngere site at Ihumātao is unknown. For nearly three years, protesters from Save Our Unique Landscape have been campaigning to stop the project to build around 480 houses.
The Clever Core NZ plant is a 5000sq m or half-hectare warehouse Fletcher has leased from NZX listed Property For Industry on Cavendish Dr at Wiri. Prefabrication of a house can be done in one day, transport to a site on a second day and it could take only about six weeks to do all the finishing, guests learned on a tour.
Fletcher said its new factory would attempt to accelerate house-building by producing core structural components in as little as a day.
"Manufactured wall, floor and roof components, which contain locally sourced insulation, double-glazed windows and allowances for wiring and plumbing, are then transferred to build sites and constructed into the weathertight core of a house by specially trained builders," the company said.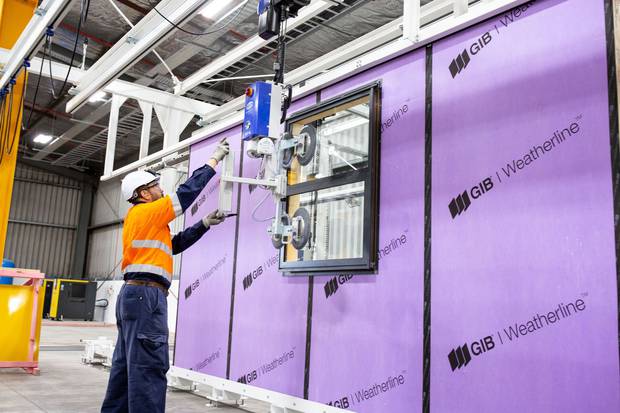 "This reduces onsite build times by 60 per cent, or from 22 weeks to around six to 10 weeks."
Ross Taylor, Fletcher chief executive, said the factory was a $15m investment and a significant advancement in housing development capability.
"Our Clever Core facility will produce core components for at least 500 new homes each year, including 100 by the end of this calendar year. It uses design for manufacture and assembly principles to streamline the design, consenting and manufacturing process," Taylor said.
Read the full article on NZ Herald here